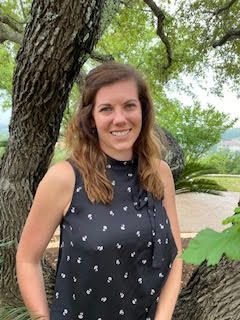 Natalie Dickey
LPC Associate
I am committed to supporting adolescents and young adults through life's challenges. Together we identify their strengths and goals, develop a journey that fits their interests, and I support them throughout their experience so they are able to work to become successful individuals.
I graduated with a M.S. in Educational Counseling with a Pupil Personnel Services Certification from University of LaVerne in California in 2016. I anticipate receiving a Professional Counseling Certification by December 2021. My areas of expertise and focus are young adult/adolescent issues, trauma recovery, suicide & crisis management, depression, mood/anxiety disorders, stress reduction, relationship issues, sexual assault/violence, time management, social/communication skills, self-esteem & personal growth, and inner and spiritual awareness.
My theoretical approaches and interventions consist of Client Centered, Strengths Based, Solution Focused, and Mindfulness and Contemplation strategies.
If I feel that any of these approaches or interventions would be an effective form of treatment for your presenting problem, we will discuss the procedure and possible risks and benefits before using it in session. You always have the right to decline to participate in any type of treatment or intervention I propose in therapy.
Email: alwaysonpurpose@yahoo.com
Phone: (661) 993-0746
Website (click on pic to be redirected to site): https://mrsnatalie.wixsite.com/website
*Offer sliding scale rates