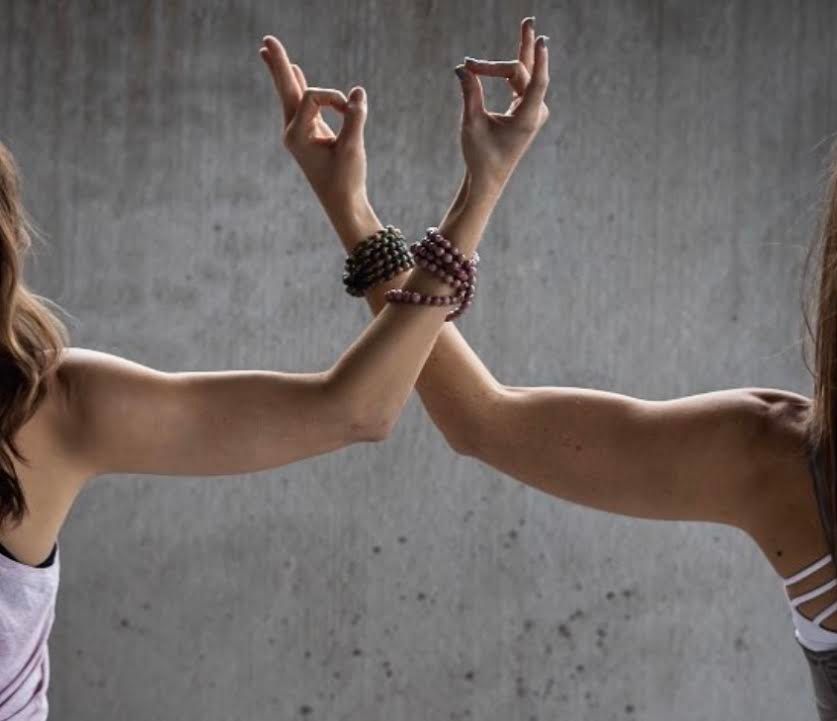 Couples Yoga Workshop
This workshop, created by Nikki and Carissa, is designed for couples to create space for powerful reinvention of your relationship; incorporating contemporary modalities of yoga, learning heart-based communication tools, and developing positive patterns of the mind in a supportive, playful environment.
Join us for Yoga, connecting with your partner thru the senses, and end with a guided meditation; leave revived, relaxed, and reconnected to your partner in a completely different way!
Next date: TBD
*Will also take pics for you in a couples pose for keepsake
*$150 per couple
Nikki's Bio: Nikki landed on the mat in 2007 as a cross training compliment to Dance and found a depth for life and transformational self awareness in the process. She completed RYT 200 training at Corepower Yoga Austin and has been teaching since 2013. Her devotional practice calls in raw self-acceptance, discernment of personal power, and continues to carve an evolutionary path of healing. Nikki's teaching style is vigorous and empowering with a deliberate focus on accessibility, alignment, and music. She holds a safe & inviting space for her students to discover, learn, build & grow into their own strength and creativity.
Carissa's Bio: Carissa works holistically as a Psychotherapist integrating emotional, mental, spiritual, physiological, and neurological components for healing. She currently practices in Austin, TX and specializes in Couples Therapy since 2011. Her love for Yoga began at a young age and she completed her RYT 200 training at Yoga Yoga Austin in 2018. She also completed Level 1 iRest Yoga Nidra training and is currently working towards becoming a fully certified iRest teacher. Carissa believes in empowering her clients to trust their intuition. The collaborative process of cultivating insight involves a delicate balance of deep listening, constructive feedback, and awareness building. Integrating a whole person approach, her goal is to help move others toward positive change and greater balance in life.
5 Benefits of iRest Yoga Nidra:
https://yogainternational.com/article/view/5-benefits-of-yoga-nidra